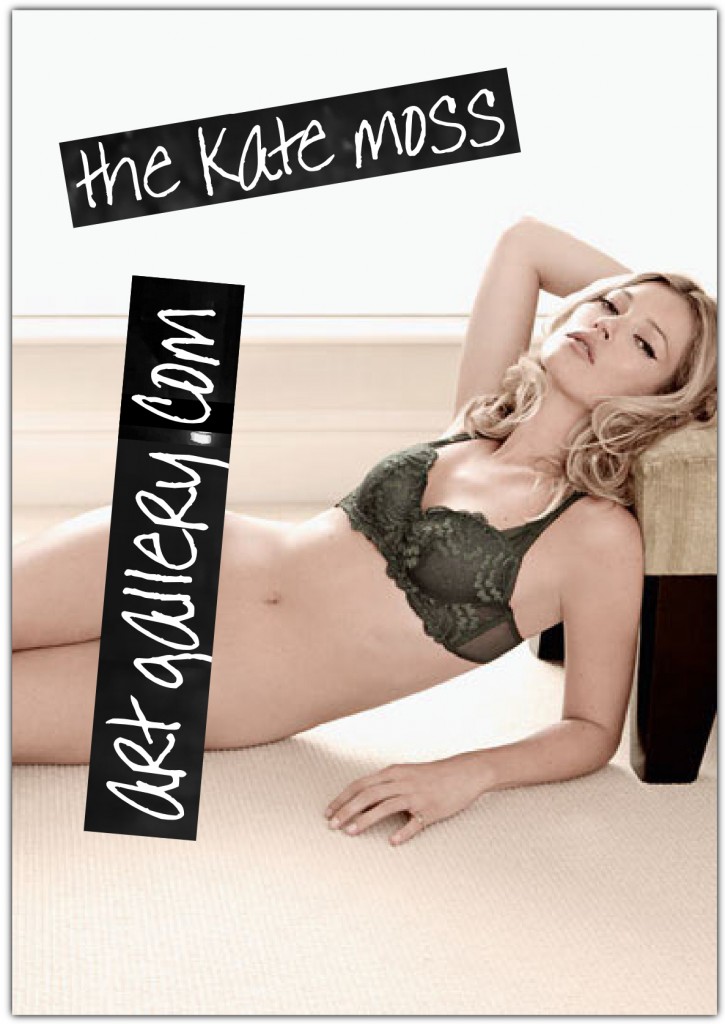 Kate: (revealing why she leaves the car door open when refuelling her car) My daughter Lila loves the smell of gasoline – she  always says, "Mummy, keep the door open," when I'm filling up the car. I've heard it is one of the most preferred scents in the world – maybe that's something to study for my next fragrance!
Kate: I was never anorexic, so I was never that skinny. I was never boney-boney. But I remember thinking, "I don't want to be this skinny." I didn't eat for a long time. Not on purpose. You'd be on shoots with bad food or get on a plane, and the food would be so disgusting you couldn't eat it. You go to a show, and there's no food at all, so if you're doing shows back to back, you can forget eating. I remember standing up in the bath one day, and there was a mirror in front of me, and I was so thin! I hated it. I never liked being that skinny.
Kate: (on being self-conscious about being flat-chested) I was like, 'Oh no, I don't want to be different. I want to have big t*ts. I want to look like Cindy Crawford.' (Corinne Day) would make me take off my top, and I would cry. After five years of taking off your top you get used to it, and you're not self-conscious anymore. You're not conscious about your flaws – bow-legged, crooked teeth.
Kate: (on when Frank Sinatra kissed her) He kissed me on the lips, and then he gave me a filterless cigarette. I came over all light headed and had to sit on his dressing room steps. Maybe it was the cigarette and nothing to do with the legend.
Kate: (on branching out to design fashion for UK chain Topshop ) Modeling can be a bit brain damaging. Starting my own brand was what I needed to do. I only model if there are such good jobs that you don't want to say no to. All that dressing up makes me say, "What do I want to wear?" and, "What do I want to do with Topshop?" It all kind of leads into the other things.
Kate: (on developing her own perfume) It's something I've thought about for a long time. When I put it on I want to feel fresh and light and as the day goes on I want to feel sexier.
Kate: I would have wanted to be a rock star, a lead singer, if I wasn't a model. I'd go touring in a bus with my band. In my next life, that's the plan.
Kate: (on her daughter Lila) Lila can't be a model until she's at least 21. She is already a mini-me – it is scary. She already has her own beauty kit.
Kate: (on becoming a fashion designer) I'm getting really into it. I love it. (Topshop owner Sir Phillip Green) has even said I can have an office. My own office! I want somewhere I can put my mood boards up.
Kate: (on the paparazzi taking pictures) There are degrees of privacy. For instance, if I'm taking my daughter Lila to school, that's not OK. Once I was walking from The Mercer (hotel) in New York – because otherwise I don't walk anywhere – and this woman paparazzo who was following me fell over a fire hydrant and her whole tooth went through her lip. I leant over her, saying, 'Are you all right?' and she was still taking pictures. I was, 'You know what? You are sick in the head.' And she was really surprised that I had stopped. Like I was going to leave her bleeding.
Kate: It was kind of boring for me to have to eat. I would know that I had to, and I would.
Kate: (on the topic of the media singling her out on the debate for her body image) It was just the time. It was a swing from more buxom girls like Cindy Crawford and people were shocked to see what they called a 'waif'. What can you say? How many times can you say 'I'm not anorexic'?
Kate: Now I'm being blamed not only for anorexia but for lung cancer. – On being a social smoker.
Kate: I got tired of feeling like Dracula. I wanted to see some daylight, and not just at six o'clock in the morning.