Kate Moss is one of those celebrities you either love or hate & loathe, although statistics show that nearly all the hating & loathing  is a common trait of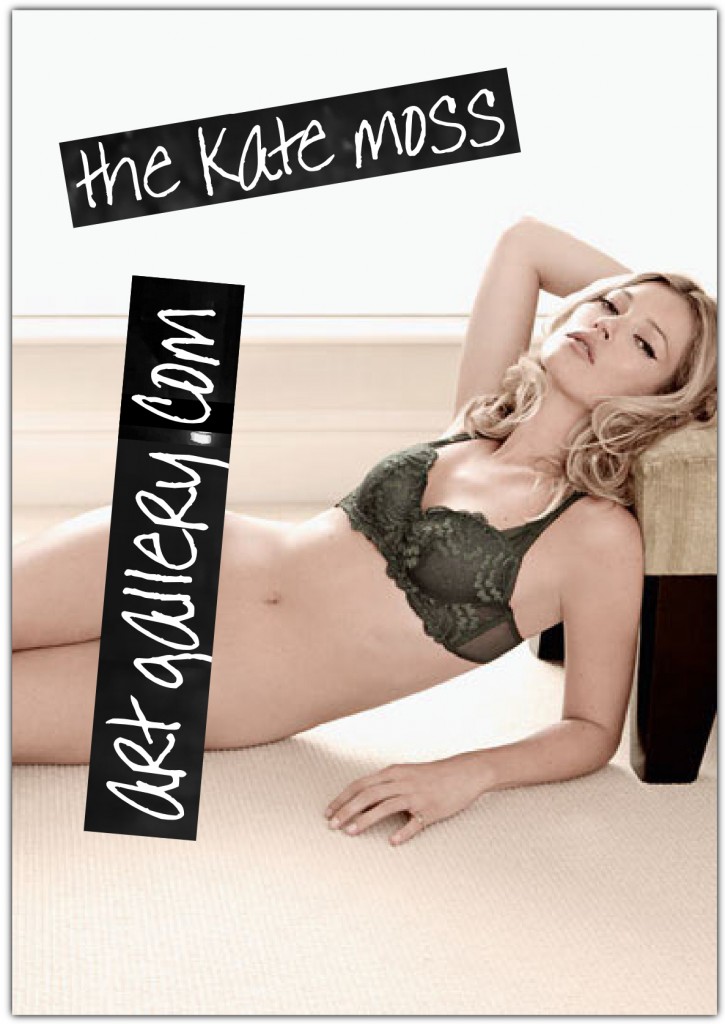 jealous females with an inferiority complex and other deep seated "issues". After learning these 11 things guys love about Kate Moss, it is hard to know why everyone wouldn't love her. If you don't already, here are 11 darn good reasons why you should love Kate Moss too:
#1. She is unconventionally hot. At 5'6" Kate is considered to be quite short for a model, especially for a runway model. She also has a distinctive yet natural look, with a slight gap in between her teeth and untamed hair. Hot.
#2. She is elusive. Kate Moss seldom gives interviews. She's mysterious and interesting, and she draws people in. Unlike a lot of celebrities, Kate is not one to jump in front of a reporter.
#3. She just keeps getting hotter. Kate Moss turned 36 in January of 2010 and looks better than ever. She was the "new face" of Yves Saint Lauren at 34 in 2007. Many models would have plastic surgery at Kate's age, but she refuses. In an interview with Vogue, Moss said she wouldn't get Botox injections because if a photographer asked her to frown and she couldn't do it, she would be "embarrassed."
#4. She poses nude. Kate Moss  is comfortable with her body and notorious for wearing next to nothing… and with a body like Kate's who can blame her? Click here to see Kate's Playboy shoot from 2014.) She has graced the covers & ads of countless magazines wearing very little. Her first job featured a topless photograph by a British Publication, The Face.
#5. She has a "bad girl" image. Kate has a tendency to date men in the music business. Her waif like frame and social smoking habits have had parents of teenage girls everywhere angry. She doesn't seem to care what people think about her image – and recently stated she would not quit smoking. Good for her.
#6. She is very talented. In addition to being a Supermodel, Kate is a designer and has her own line of perfume. She has received many awards, such as the Council of Fashion Designers of America for influence.  Kate also designed her own clothing line, sold exclusively though Topshop. She's also been featured in many music videos and has an awesome singing voice to boot.
#7. She has a unique style. Kate landed on Vanity Fair's international best-dressed list in 2006. She has also been credited with starting such fads as UGG boots. Kate has even been known to wear high top sneakers with a formal evening gown (in the late 90s).
#8. She is graceful. Few people can fall into a scandal and come out more popular than before. After Kate's cocaine scandal, she made more in the three years after than she had done before.
#9. She is tough. Kate says that being a model is much more than just having a pretty face. She says that the fashion industry will "chew you up and spit you out." Some girls receive criticism and can't take it. Moss remarked that being a model is not easy, like people think.
#10. She is single. Moss has a long and interesting history of dating men such as Johnny Depp, a photographer for Calvin Klein, Pete Doherty & Jamie Hince. She also has a daughter, Lila, with Dazed and Confused editor, Jefferson Hack.
#11. She's totally all-round mega-awesome and has amazing boobs and an ass to die for – see TheKateMossArtGallery.com for conclusive proof of this fact…