The muse for the term "Heroin chic" continues to give us 11 reasons to love Kate Moss. She was born Katherine Moss in January 16, 1974 in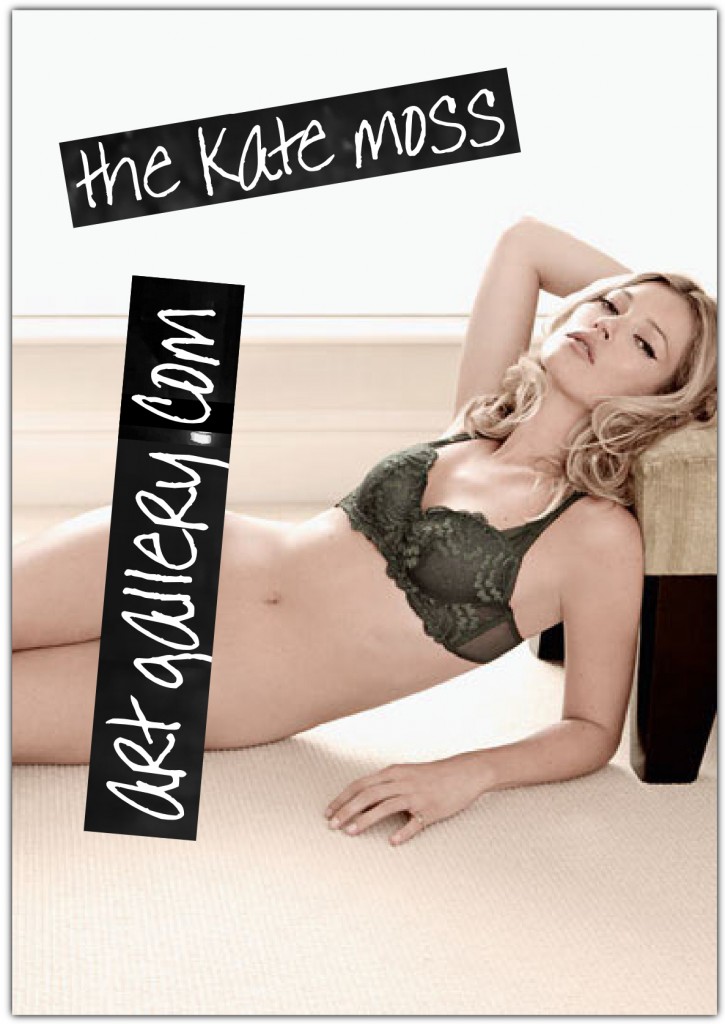 London and was discovered at the very young age of fourteen. She was waiting at the JFK Airport in New York, fresh from a vacation in the Bahamas with her family. Since that day in 1988, Kate Moss has become a household name and has found a place in the tabloids almost every year.
Here are the top 11 reasons to love Kate Moss:
#1. She bounces really good. Kate Moss bounces back from really bad press really good that is. In 2005, photos ran of Kate Moss allegedly snorting cocaine. This led to companies like Chanel and H&M shortly announcing they would be dropping planned campaigns with the model. Any amateur or weakling would have disappeared for ages, if not forever. Kate Moss bounced back the next year with more contracts and won The Model Of The Year at the British Fashion Awards.
#2. She stood out amidst supermodels. She stood out in the supermodel heyday with her skinny frame and childlike face. It's not easy to stand out among the likes of Cindy Crawford and Linda Evangelista with their strong Amazon-like beauty. Anyone who stands out in an industry comprised of the world's most beautiful women is worth loving.
#3. She has beauty and business sense. Kate is the second highest-paid model in the world; second to Gisele Bundchen. She lent her name to Top Shop and designed the line as well. Forbes estimates her earnings at about $9 million.  It's not hard to love a gorgeous super success.
#4. She's a hot rocker chick. Kate Moss is no stranger to the supermodel-rockstar cliche. She has dated rockers from tabloid-material Pete Doherty to Jamie Hince from The Kills, who she is still currently seeing and is allegedly engaged to.
#5. She's the ultimate mega MILF. Back in 2002, Kate Moss gave birth to Lily Grace with her ex-boyfriend, Jefferson Hack, editor of Dazed & Confused. Since 2002, Kate Moss has still been in the forefront of the fashion world. This is one woman who can juggle the sometimes boring complexities of motherhood, a huge career – and a series of "bad boy" boyfriends.
#6. She supports nude art. Mother-to-be Kate Moss posed for royal portraitist Lucian Freud in all her pregnant glory. She also happens to be one of the very few celebrity the world-famous artist has painted.
#7. She supports charities. Kate has supported charities such as Breakthrough Breast Cancer and Cancer Research UK. One charity she supported that hit closed to home was the SamandRuby organization, which provides housing and education for Thai children. The organization was named after her friend Samantha Archer Fayet and her daughter Ruby Rose. Both were killed by the tsunami that hit Thailand in 2005.
#8. She won't apologize when an apology just isn't necessary. Tabloid writers have put her on their radar since the 90s. She has been blamed for the "Heroin Chic" look as well as for her hard-partying lifestyle. What did she allegedly have to say about these matters? "Now I'm being blamed not only for anorexia but for lung cancer." Fuck the press, we say…
#9. She just doesn't go out of style. Whatever Kate wears, you have to love her… and so does the public. Her line in Top Shop went on to earn millions while Kate, time and time, again earns best dressed awards from the likes of the Council Of Fashion Designers Of America for fashion influence and Vanity Fair's international best-dressed list.
#10. She has fought great odds. At only 5'7 (short-ish for a supermodel) Kate Moss has launched herself as a world-famous brand and one of the highest paid model in history. From tabloid scandals to her own unlikely discovery, it took a lot of guts and chance for Kate Moss to be where she is today.
#11. She's totally all-round mega-awesome and has amazing boobs and an ass to die for – see TheKateMossArtGallery.com for conclusive proof of this fact…
Men, and maybe more so women, have loved Kate Moss since her childlike face was splashed on the cover of magazines and Calvin Klein ads in the early 90′s. If her tremendous business success as a designer and fashion leader is any indication, even age can't stop this superstar.